Flowers, dandelions and rain... in jewellery
---
Rorie O.Aug 21 2018, 2:33 pm
I got this necklace for my sister for her birthday because her nickname is Squirrel and it arrived within two days of placing the order and I didn't even pay for expedited shipping, it was just that fast! Then I received it and it was adorable. I didn't realize the flowers were not floating in liquid and are instead encased fully in glass but I am happy with this anyway.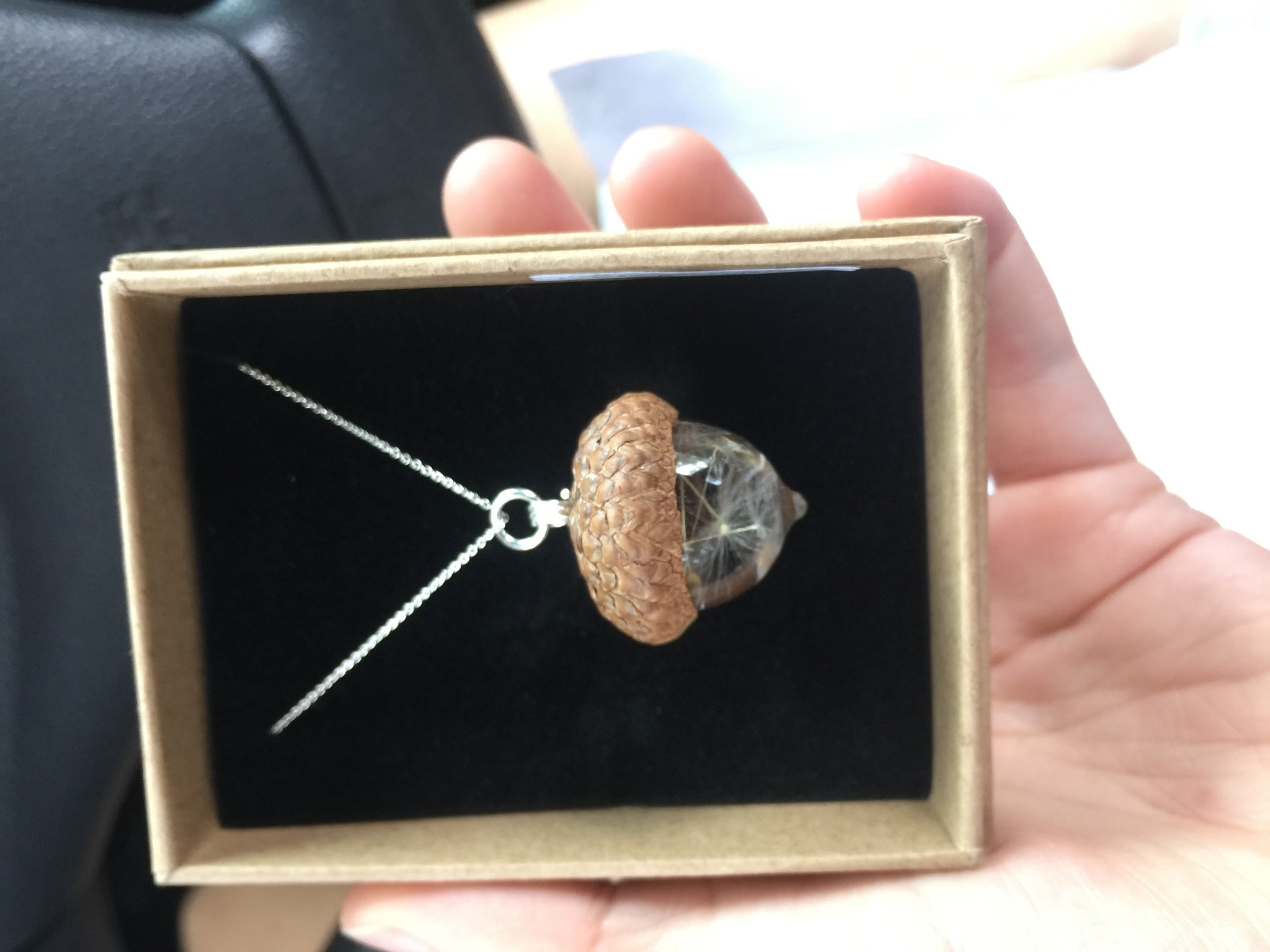 NicoleApr 1 2019, 12:50 pm
I had put this on my wish list a while back and just received it in my subscription box. It is a beautiful piece of jewelry! It looks just like the pics on here and well crafted. Love it!
Krystal S.Jul 1 2019, 5:37 am
HollyFeb 29 2020, 12:24 am
The necklace is very pretty looks better than the picture, the chain it came with is tightly woven and it sparkles, the chain has a glittering effect. Shipping did take very long but the representatives always responded to my emails and were nice. good experience overall. I really like the product and I recommend buying
fo****@att.netJun 1 2020, 11:08 am
The colors and style of this gorgeous pendant are outstanding; the picture doesn't begin to do it justice. I have never seen anything like it before and it's quite a conversation piece as well. I highly recommend it to anyone looking for that special piece to add to their jewelry box.