Customer Reviews
Jessie M.Aug 26 2021, 8:47 am
This seashell can be used as either a battery power light or a trinket dish. It comes with a light up "Pearl" and gives it a cute glow. I live near the beach so it is the perfect aesthetic. If you don't want to use it as a light it can just be a catch all dish. The only downside is it is battery powered. I do wish it had a usb option as well.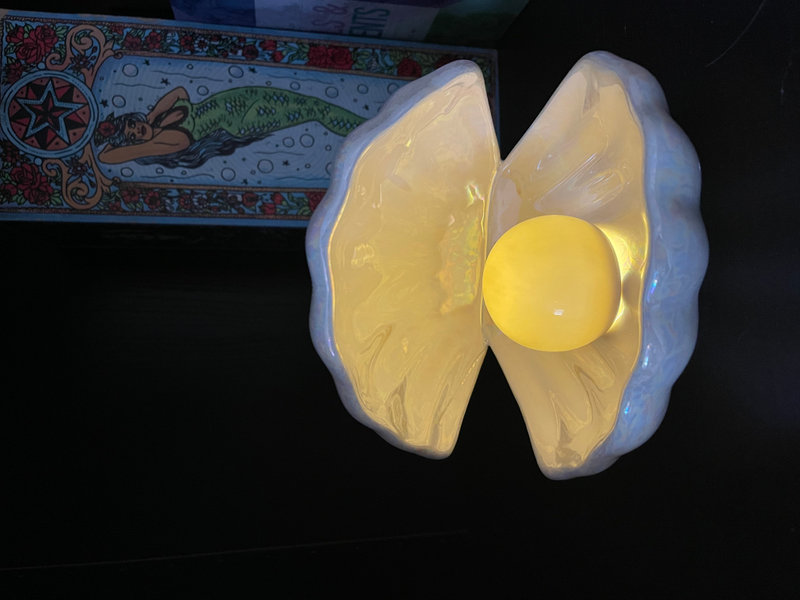 Brittany H.Jul 28 2021, 8:42 am
Sonya G.Jul 23 2021, 5:02 pm
I loved getting my lamp! It's super cute and has such a nice light. I only wish it had come with the batteries for it! Other than that I love it so much and I'm super happy I decided to get it.
sm****@gmail.comJul 23 2021, 10:23 am
I love my new Pearl shell lamp! It was gifted to me from the awesome people at Apollo for a wedding gift! I entered a contest on Instagram and was chosen as a give away winner! I love mermaids and my decor is mermaid and sea. This iridescent shell goes perfect with all my stuff, it's super neat! The quality is very good. It's made very nicely and is sturdy. The iridescent coloring really catches the light really pretty! I'm very happy and grateful for this beautiful gift! I love this shell lamp and if your looking for a beautiful unique piece, this is it!
Maria S.Jul 21 2021, 1:45 pm