Breezy Island Decor
$49.94

$89.98

44%
---
Customer Reviews
fi****@yahoo.comAug 16 2018, 7:03 pm
Love it! Looks just like the picture. My daughter has been asking for a hammock chair for awhile so I decided to surprise her with it since it was such a good price.
Ivelisse A.Aug 16 2018, 3:50 pm
ch****@me.comAug 15 2018, 1:55 pm
I love the chairs but have not been able to hang them because we have an old house and the beams are not sturdy enough. I must return them and am not sure how to get my mo eyes back. Can anyone help me.
de****@yahoo.comAug 8 2018, 2:09 pm
I love the result of this hammock chair. However I had a hard time putting it together and needed to get a hook piece that did not come included. It is unusual and Ive gotten many compliments from it.
ye****@gmail.comAug 2 2018, 5:06 pm
Christine D.Jul 24 2018, 10:10 am
I love this swing we purchased for my daughters room. However, it is missing the appropriate hardware and there isn't a phone number to call and request replacements. I took off three stars for it coming incomplete, for having to go out to buy additional hardware, and for a difficult contact process.
ca****@icloud.comApr 25 2018, 6:02 pm
I bought 2 if these chairs for my daughters. I definitely would have given this chair 5 stars, but the hardware did not work (see picture below). The chain would not fit on the hook. We had to go out and buy 2 additional stainless steel carabiners to make these work. Once we got that figured out and the chairs were installed, my girls (ages 7 and 10) have been living in them!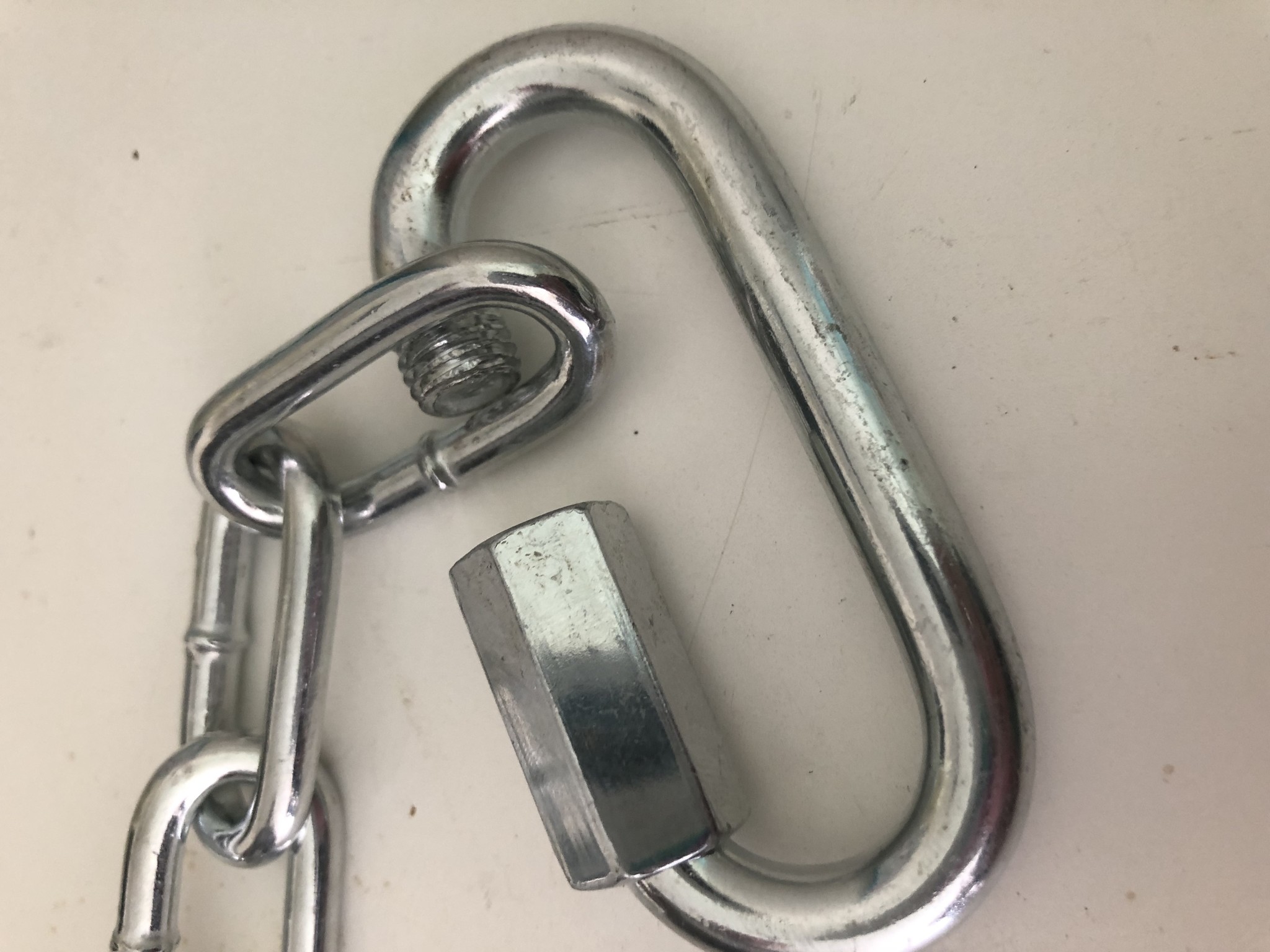 Nikki M.Jan 16 2018, 2:15 pm
Honestly, I would give this a 5-star review because it is adorable and well made. That being said, I have to take off 2 full stars (and was tempted to remove another) due to the lack of appropriate hardware. None of the installation hardware pieces fit together, came with no instructions, and neither I nor the $60/hour handyman I hired, could figure out how to make the pieces work. So, he left without completing the job (I paid him $20 for his trouble) and had to go out, buy working hardware, and come back for installation, all at my own expense. I purchased this item on sale (~$75) and have paid out more than the full price + tax + shipping due to the lack of proper installation hardware. Very very unfortunate first experience with The Apollo Box.
Shayla L.Oct 12 2017, 8:00 am